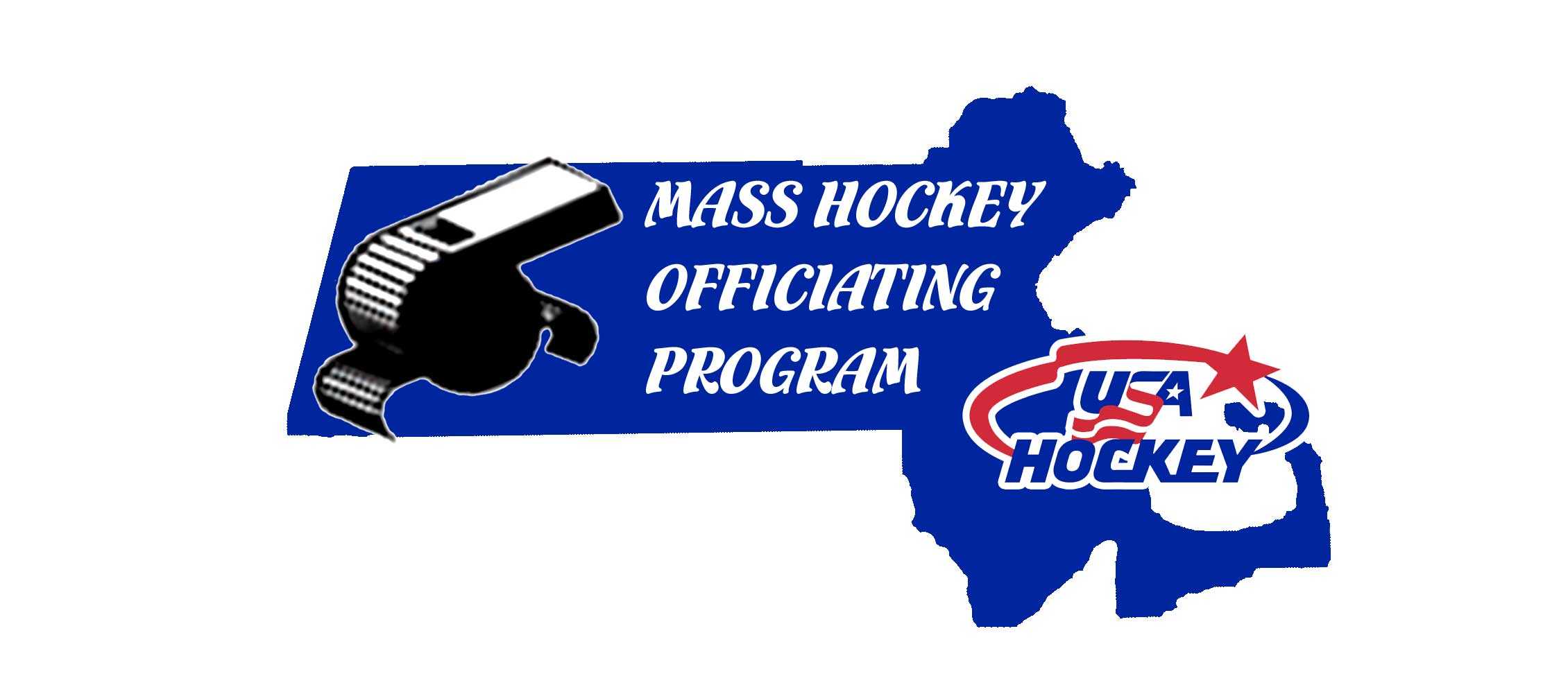 Massachusetts Ice Hockey Officials Seminar Information
All the information with regard to seminars and learning opportunities here in Massachusetts
USA Hockey Officiating Spring Camp
Objective
This camp is a thoroughly educational review of the fundamentals of amateur ice hockey officiating. The Futures Camp establishes a practical understanding of the fundamentals of game management as recommended by the USA Hockey Officiating Program. These areas include positioning, skating fundamentals, rules knowledge, physical fitness, mental preparation, and setting goals. This camp is educational in nature and focuses on reinforcing basic techniques an official needs to manage all levels of amateur hockey.
Selection Process
Applications will be reviewed and participants selected by the MA Hockey Officiating Program staff with input from the District Supervisors. Participants will be selected on the basis of their hockey officiating ability, personal character, conduct, school record and ambitions.
Camp Environment
Educational in nature with an emphasis on skill development and providing officiating resources needed to successfully officiate all levels of grassroots hockey and advancement to higher levels of officiating. Games taking place will consist of the top 14 or 15 year-old players within Massachusetts
Classroom Curriculum
Lecture, group discussion, team-building activities and written exams. On-ice sessions focus on USA Hockey Officiating Program approved game positioning, power skating and overall on-ice officiating techniques and procedures.
Particpants
This program will host 12 -18 participants. Participants are required to be 18 or odler and should have 2-3 years of overall experience (minimum) and some experience working 14 & Under hockey and higher. Furthermore, all participants should possess a desire to bring all information they learn back home to share with their local officiating community.
Program Fee
$0.00 Registration Fee if selected to participate, plus travel to and from camp location. Housing, meals, facilities use, and classroom materials are provided by USA Hockey.
13
seats available