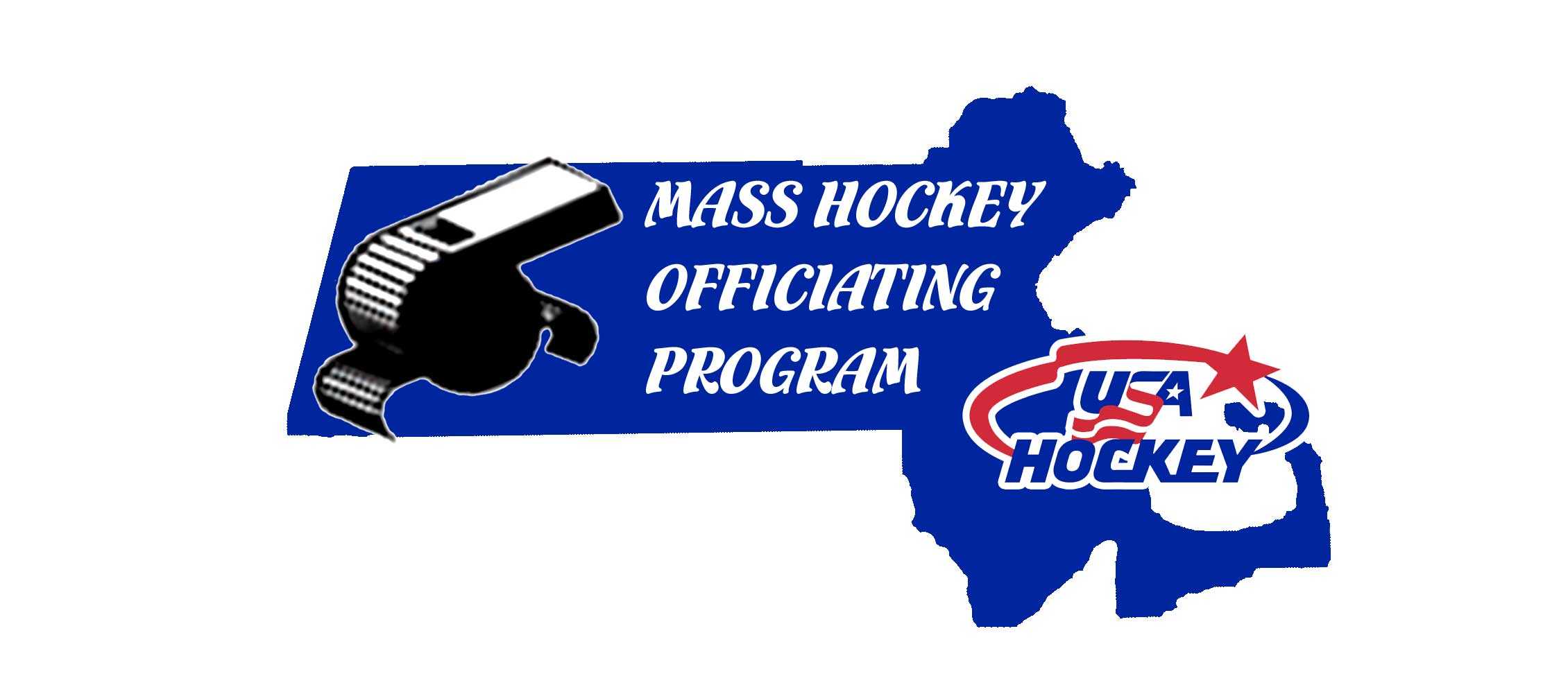 Massachusetts Ice Hockey Officials Seminar Information
All the information with regard to seminars and learning opportunities here in Massachusetts
USA Hockey Officiating Seminar Pilot Program
Please note that this class is at capacity for the venue and we can only accept additions to the wait list.
Thank you for your interest in this program which allows for NEW officials to attend the seminar and completing all of the normal officiating program registration requirements at the seminar you attend. This includes submission of your application, seminar attendance, completion of your open book exam and completion of your online seminar curriculum. For those who are 18 years of age or older, you will need to complete the USA Hockey SafeSport training1 prior to attending your seminar. Please be sure to bring your SafeSport completion certificate with you to the seminar.
By taking this seminar you will be covered for the remainder of the 2017/2018 season and automatically registered and complete for the 2018/2019 season.
Please be aware that participation in this Pilot Program is a one-time only opportunity for
brand new officials only
, age 14 or over, and you
MUST
live in Massachusetts. For future seasons registered with USA Hockey as an official, you will need to complete all of the registration requirements through the normal process.
No
Seats Available
Pre-Registration is REQUIRED
Check-in at 7:30 AM, Class 8:00 AM - 6:15 PM
Register Here
In order to comply with Massachusetts General Laws,
Chapter 149
, Sections 54 – 105, all officials must reach the age of 14 prior to being allowed to officiate USA Hockey games within the Massachusetts District..