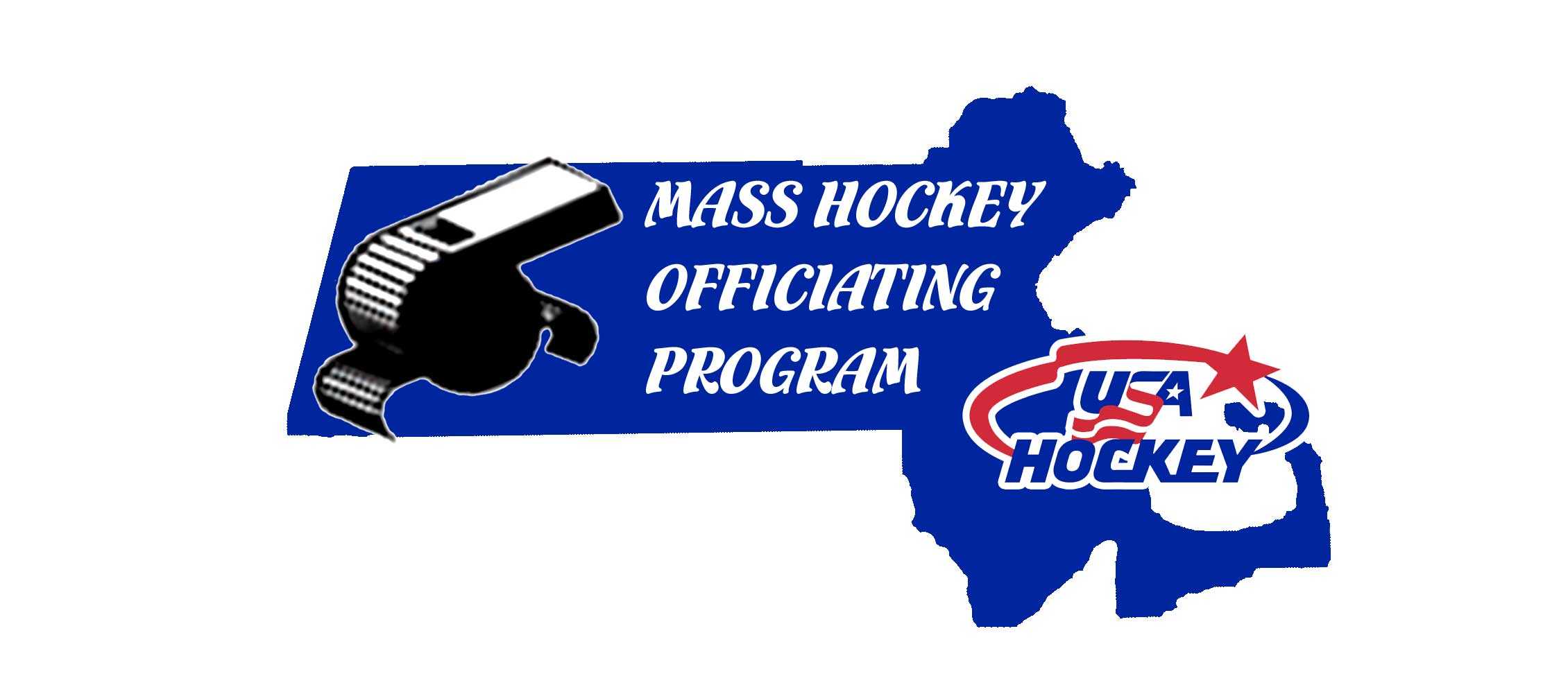 Massachusetts Ice Hockey Officials Seminar Information
All the information with regard to seminars and learning opportunities here in Massachusetts
In order to comply with Massachusetts General Laws,
Chapter 149
, Sections 54 – 105, all officials must reach the age of 14 prior to being allowed to officiate USA Hockey games within the Massachusetts District..
New Officials Only
For this seminar, USA Hockey and Mass Hockey will only accept candidates who are
new to officiating
age 14 and over and
MUST
live in Massachusetts. Returning officials must attend seminars starting in August.
Seminar Date: Saturday, June 2, 2018 at 07:30 AM - 6:15 PM
Location: The Canton Ice House [
Directions
]
In order to attend this seminar
1. Bring a check or money order for $70.00 payable to "USA Hockey" with you.
2. Read and complete the registration packet which will be emailed to you when registration is completed. Bring those materials with you to the seminar.
3. If you are 18 years old or older, complete the
SafeSport Online Training Program
before the seminar begins. (bring the certificate with you!)
Questions? Send us an email: Seminars@mahockey.org -
Registration
Terms and Conditions